A dresser is also sometimes referred to as a chest of drawers. It's a piece of furniture characterized by several parallel, horizontal drawers that are stacked one after another. Over the years, dressers have been known to be storage units for clothing like innerwear, socks and other types of clothing that are usually not hung in a closet.
Due to their simplicity, dressers have always been overlooked in matters of home design (in this case bedroom design). In real sense, a dresser can also be a notable piece of furniture. Dresser types are typically classified under design; materials used to make them, and style. Here is a list of the types of dressers that can be found on the market.
Design
Which design types are there to choose from?
Standard Vertical Chest
It is also called Tallboy. This design is usually much taller than the standard horizontal design. It has a double stack of drawers comprising a column-shaped structure.
Standard Horizontal Dresser
It is also known as standard dresser design. It was molded from the chest, which is one of the oldest types of furniture ever made. It is horizontally oriented and usually has two columns of drawers.
Bachelor's Chest
This type of chest is a modest form of the standard dresser design. Its main feature is a single column of drawers that ends up creating a narrow frame. They initially had a slanting surface for writing purposes, but the current trends have horizontal surfaces.
Gentleman's Chest
This type of dresser is characterized by a single drawer column paired with a large, vertically oriented door. The door leads to a large cavity that allows for the hanging of clothes.
Combo Dresser
This design is a combination of the standard horizontal dresser with a tall cabinet. This combination provides for more storage options.
Lingerie Chest
It is also known as semainier. It is characterized by a tall and long column which consists of seven drawers (a drawer for each day of the week).
Material
Of what materials are dressers made?
Wood
Wood is obviously the most common material used in making dressers. A huge percentage of dressers in various furniture stores have wood as their primary material.
Metal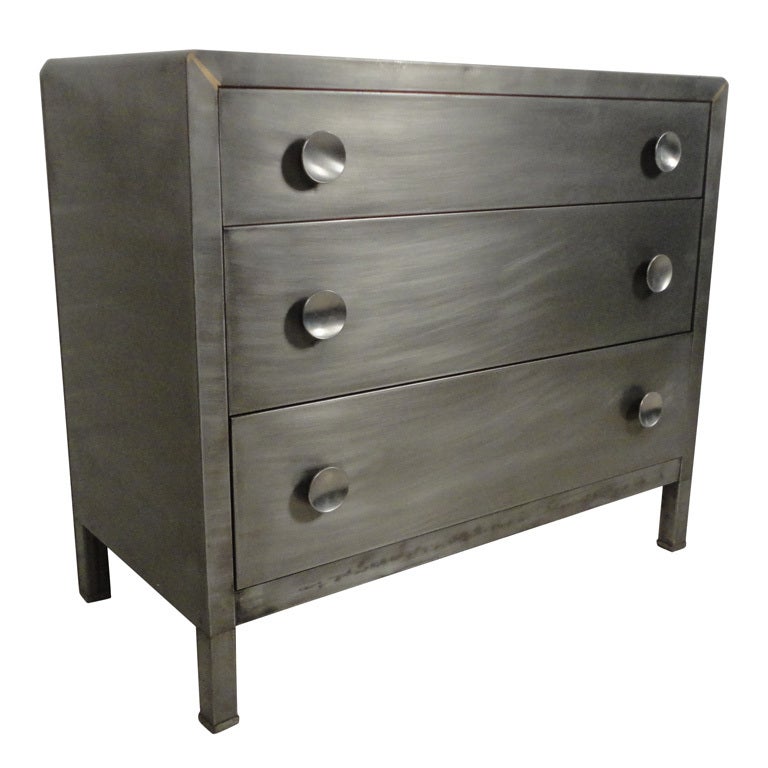 This material is not as popular as wood. However there are various dressers in the market made completely out of metal, with some having metal as the primary material and wood as a secondary material.
Leather
Here, the framework of a dresser is made out of wood, and then leather is added onto the surface to form a rich, textural outlook.
Style
How many styles are out there to choose from?
Traditional
This style is characterized by a timeless comprehensive look that has carved wood structures with straight lines and a general shape.
Contemporary
This style consists of dressers that are trending in this day and age. There is no predefined look for these dressers. This style consists of up to date designs that did not exist previously, unlike its traditional counterpart.
Rustic
Dressers that come with this style are made of distressed wood, soft metal, and a utilitarian framing. This style embodies old-fashioned, handmade furniture.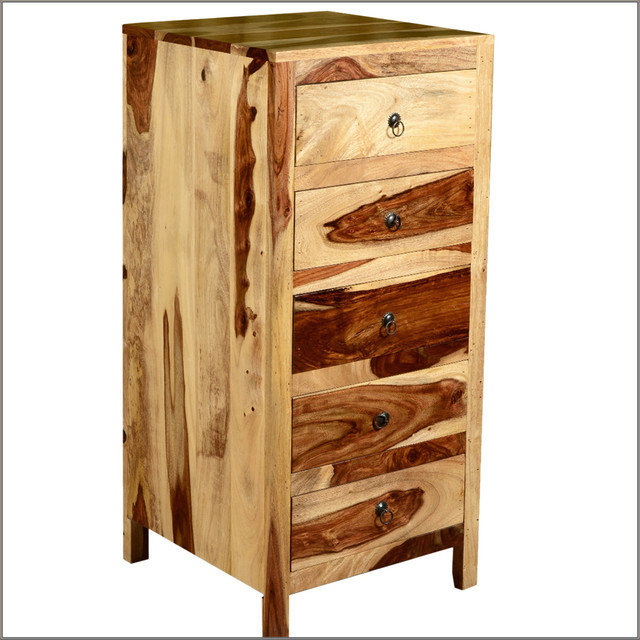 Modern
This style can be attributed to a type of design that has its origins in the 20th century and is characterized by clean, futuristic lines.